Dams
Narmada Dam Project - West India
Introduction article
download the full article
(400 KB)
big map
The Narmada Dam Project consists of 30 major dams, 135 medium dams and about 3000 small ones. The most well known is the Sardar Sarrovar Dam in Gujarat, also called the 'Narmada Dam'.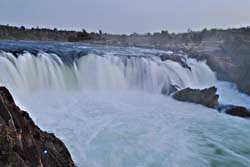 Dhuandar Waterfalls - February 2011.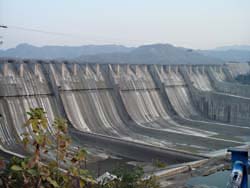 Narmada dam 2006.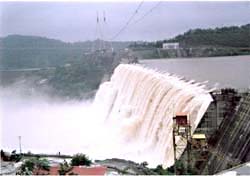 Narmada dam, almost completed - 2008.

Jobat dam in Madhya Pradesh - 2008.

Indira Sagar dam partially completed in Madhya Pradesh.

Canal aqueduct Omkareswar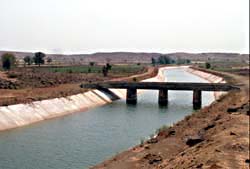 Sardar Sarovar Canal.
Go to next page:
photos submergence
Go to:
overview photo series resistance Narmada Dams
Go to:
introduction article Arundhati Roy
Download the full article
The Greater Common Good
from Arundhati Roy, (400 KB)