Use of Bamboo in Assam
In the North-East of India bamboo is used for 'everything'.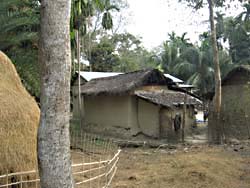 Houses are build of wooden constructions, filled up with bamboo wattle-work, plastered with mud.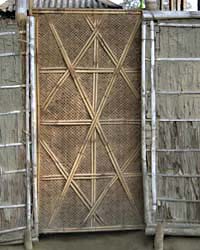 Even doors are made of bamboo.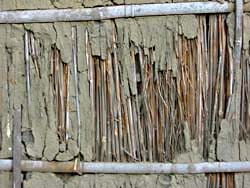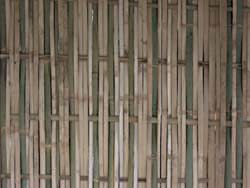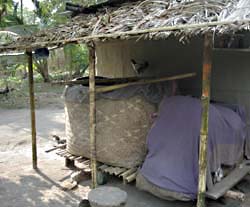 Big basket ...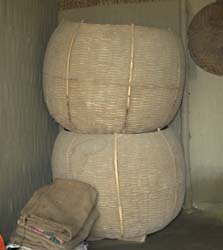 ... or pots to keep the rice.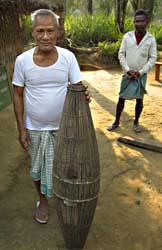 Bamboo fish trap.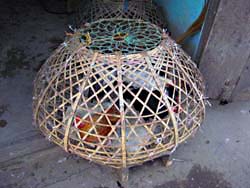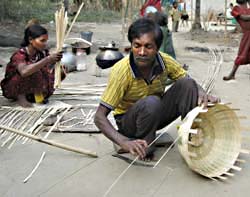 Basket making family.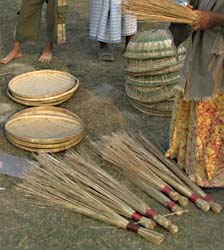 At the market.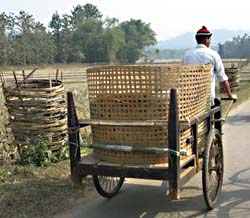 Big bamboo basket to transport straw.
Solid bamboo baskets protect young trees at the roadside against goats and cows .
Go to next page:
Photo series about local market at the Brahmaputra river bank
Go to
overview articles and photo series beautiful Assam