Brahmaputra River Bank in Assam
At the bank of the Brahmaputra River near Guwahati you see fishermen, people who cut a sort of reed and farmers who grow paddy at great risk. When a there is an early flood they can loose everything. Once a week there is a local market.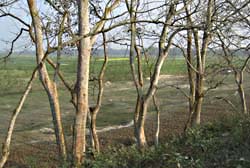 The river banks are quite broad.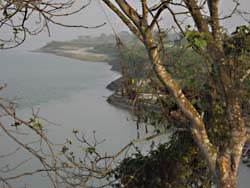 Brahmaputra river.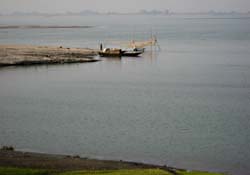 Fishing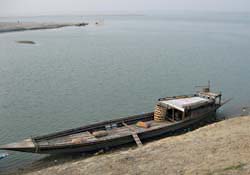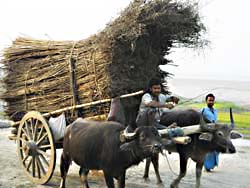 A sort of reed is grown on an island in the river.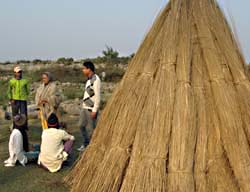 You can buy it at the weekly market at the river bank.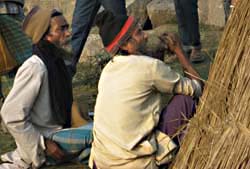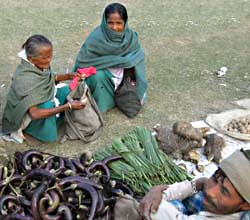 You can buy there vegetables of local farmers too.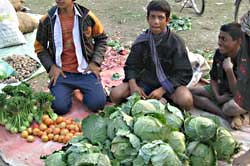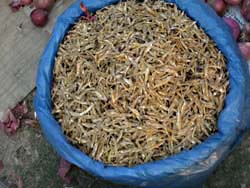 Dried fish.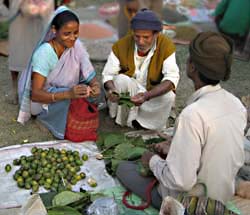 Bettel nuts and bettel leaves.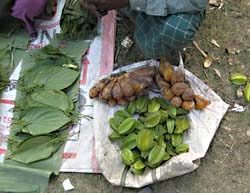 Sweet bananas.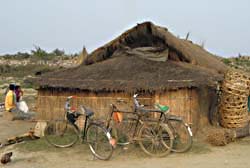 There is even a temporary pub. When the floods are coming, is has to be removed.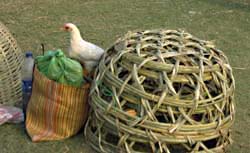 You can buy here living poultry, ...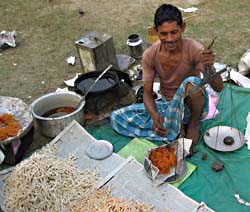 ... or fresh maid sweet or salty snacks.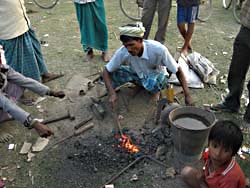 Even a blacksmith is there to help you.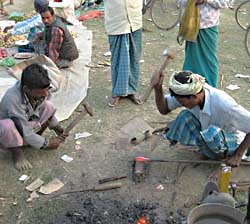 Go to next page:
Narmada village life before dams; photo series
Go to
overview articles and photo series beautiful Assam