Mining Giant Vedanta Under Fire Again
at Shareholders Meeting


article shareholders meeting Vedanta in London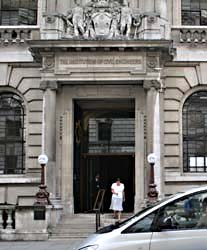 July 28, 2010, early afternoon. It is still quiet in the respectable Great George Street in the hart of London.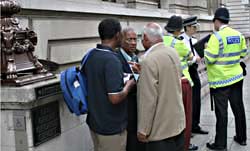 The first activists and journalists arrive and start discussing the latest news.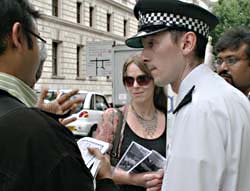 Activists insist to stay just in front of the main entrance to confront the shareholders.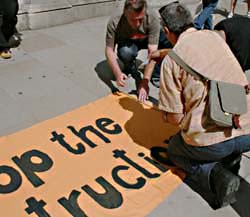 Banners are prepared.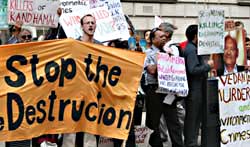 'Wanted' with a picture of Anil Agarwal, chairman and majority-shareholder of Vedanta.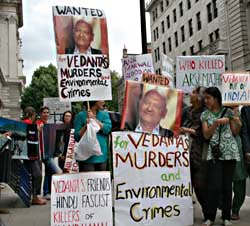 'Who killed Arsi Majhi?'. It is about a villager who testified last week for an investigation committee visiting Odisha and was killed.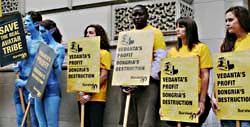 Activists, blue as characters from the movie Avatar.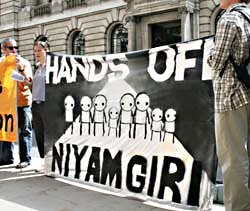 Nyamgiri, the holy mountain, the life giving Mother God.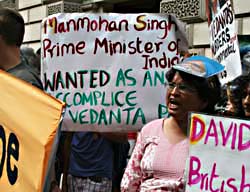 When the meeting was already on for a long time protestors still went on shouting. The directors, the shareholders and the activist 'shareholders' could hear them inside.
Go to next page:
overview articles, photo series Assam
Go to
article shareholders meeting Vedanta in London
Go to
back-ground article about the struggle of the Kondh against multinational Vedanta
Go to
overview articles and photo series Odisha