Other Actions
Narmada Dam Project - West India
Introduction article
download the full article
(400 KB)
big map
2000 - Madhya Pradesh
More than 4,500 villagers, activists and some famous artists occupied the Maheshwar dam site in the Central India State of Madhya Pradesh in January 2000, to stop the construction. The police arrested 1,500 people.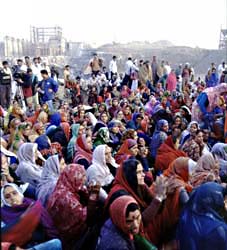 Occupation of the dam site.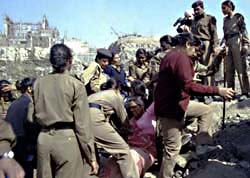 Arrestations by the police.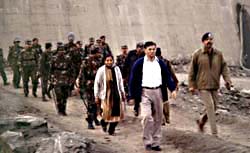 2001 - Mumbai
Sit-down strike at Mumbai outside the Secretariat of the Government of the West Indian State of Maharastra, January 2001.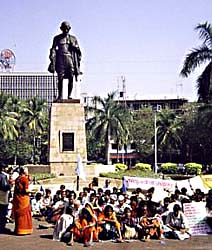 Villagers and activists gathered at the Gandhi statue.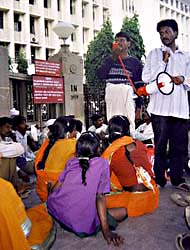 Vesta Dama, tribal representative from village Sikka.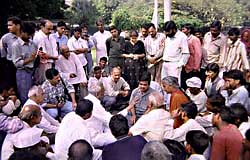 Two ministers visited the sit-down strike.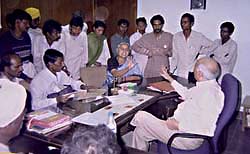 Later on people visited Justice Kurdukar at his office.
Go to next page:
overview constructive
Go to:
overview photo series resistance Narmada Dams
Go to:
introduction article Arundhati Roy
Download the full article
The Greater Common Good
from Arundhati Roy, (400 KB)