Raksha Sutra – Protecting the Forest by Holy Threads
Uttarakhand Center
Village women protect their forest against the illegal felling by the timber mafia and the Forest Department. They tie a thread on the tree, like they do it on the wrist of a brother. It is called 'Raksha Sutra'. It is a holy thread. The tree is now like a brother and the women will protect it with their life.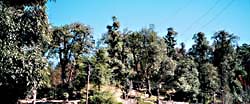 This forest is saved by the women farmers.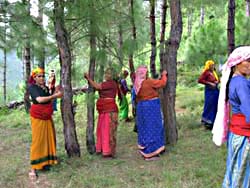 They tie a Raksh Sutra, holy thread, at the trees.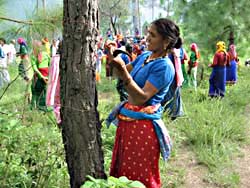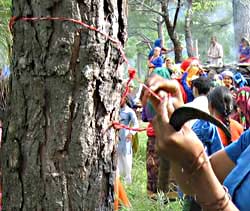 Now the tree is like a brother for the women.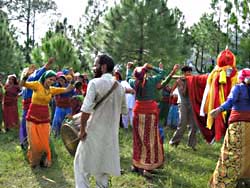 Dancing with the village god.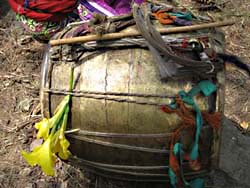 Holy drum.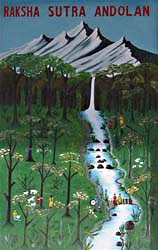 Wall painting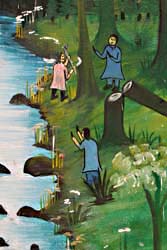 'Don't cut our trees!'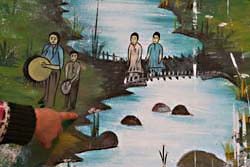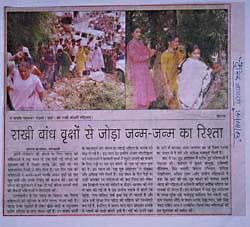 Newspaper article about the Raksha Sutra movement.
Go to next page:
more photos about resistance
or to
Overview articles and photos about resistance in the Uttrakhand Center