School
Himcon, Uttarakhand South-West
Overview photo series and articles about constructive work
The development and campaign organisation Himcon has a school for poor village children. The teachers are volunteers. The atmosphere in the school is friendly. The teachers will not scold the children. They give a lot of attention to the village life. Children work in the kitchen garden and in the poly house (green house made of plastic).
The school looks for people to 'adopt' children and pay for them the fees, uniform and books.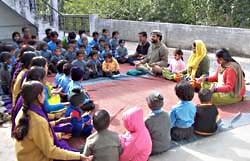 Praying, singing, stories.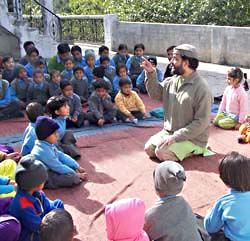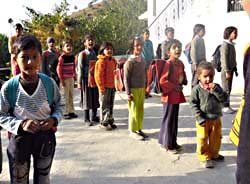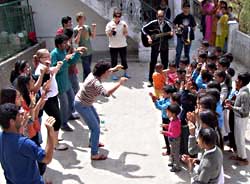 Students from Delhi playing games.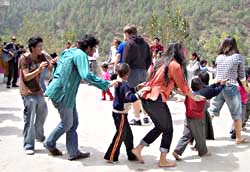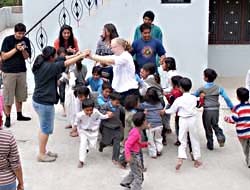 Go to the next page: photo series about medical care for poor families
Go to: overview photo series and articles constructive work