Islands of Wealth
gated communities
This website is about the struggle of small scale, poor farmers. Still it is good to see how the rich people live. The people who are the profiteers of the very unjust social-economic structure which is the cause of the poverty, the exploitation and the richness.
All big cities in India have 'enclaves' or 'gated communities'. This are well protected islands of luxury for the well to do middle class people who have the better paid jobs at the companies and the government. Here a looking in the neighbourhood 'Purva Riviera' in Bangalore.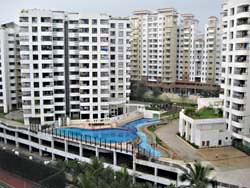 The enclave consists of about thousand apartments with a car-park under the buildings, a big generator when there is a 'power cut' (electricity interruption), a swimming pool ...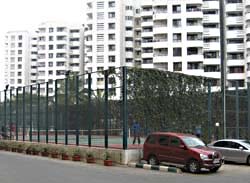 ... and tennis courts.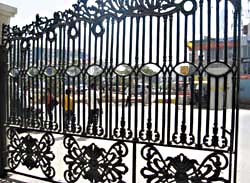 Big fences all around the neighbourhood, barriers and private security officers make sure the residents are safe. You only can enter the enclave with a special pass or a vignette at the window of your car. For visitors the guard makes a telephone call to check you are expected.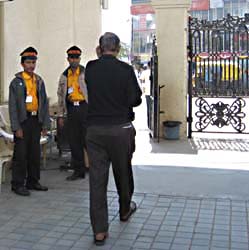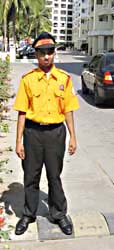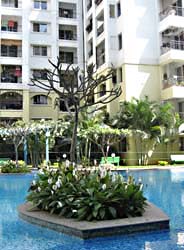 A children's paddling-pool for the small ones. Flowers, lawns and palms give a serene calm.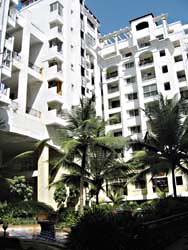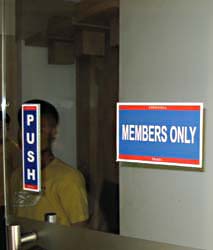 The club-center of the enclave has a heated swimming pool, a sauna/jacuzzi, a restaurant, squash courts, a table tennis room, a yoga room, a billiards room and a video games room. Identity card compulsory. For members only!
Go to next page: article about (non-)violence by Balagopal
Go to overview issues