Traditional Life in Assam
Hajong tribals from Hajongbasti village (near Tamulpur, north of Guwahati) prefer to go on with their traditional life. They still use their old seeds, they weave their own cloths and build their houses with bamboo and mud as they did for centuries.
In this way they are less dependent of the money economy. They don't have to buy so much from outside, so they don't have to grow much cash crops. At the same time they preserve their own culture.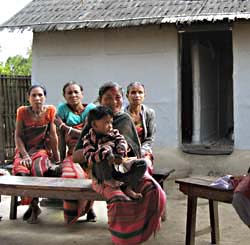 The Hajong tribals in this village like their traditional way of living.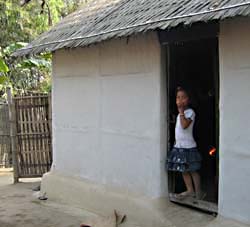 House built of bamboo and mud.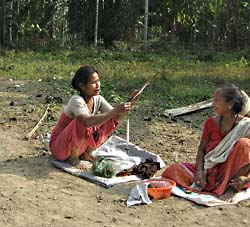 Bodo tribal ladies spinning silk.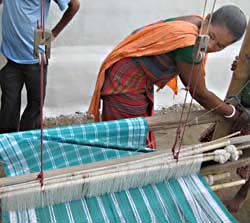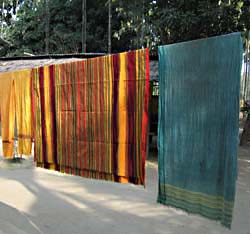 Many tribal women in Assam weave their own colorful cloths.
Go to next page:
Photo series Village Life in Assam
Go to
overview articles and photo series Assam